<![if !vml]>
<![endif]><![if !mso]>

<![endif]>

<![if !vml]><![endif]>

<![if !mso]>

<![endif]><![if !mso & !vml]> <![endif]><![if !vml]>
<![endif]><![if !mso]>

<![endif]>

<![if !vml]><![endif]>

<![if !mso]>

<![endif]><![if !mso & !vml]> <![endif]><![if !vml]>
<![endif]>

SMACK DOWN TAG<![if !vml]>

<![endif]><![if !mso]>

<![endif]>

<![if !vml]>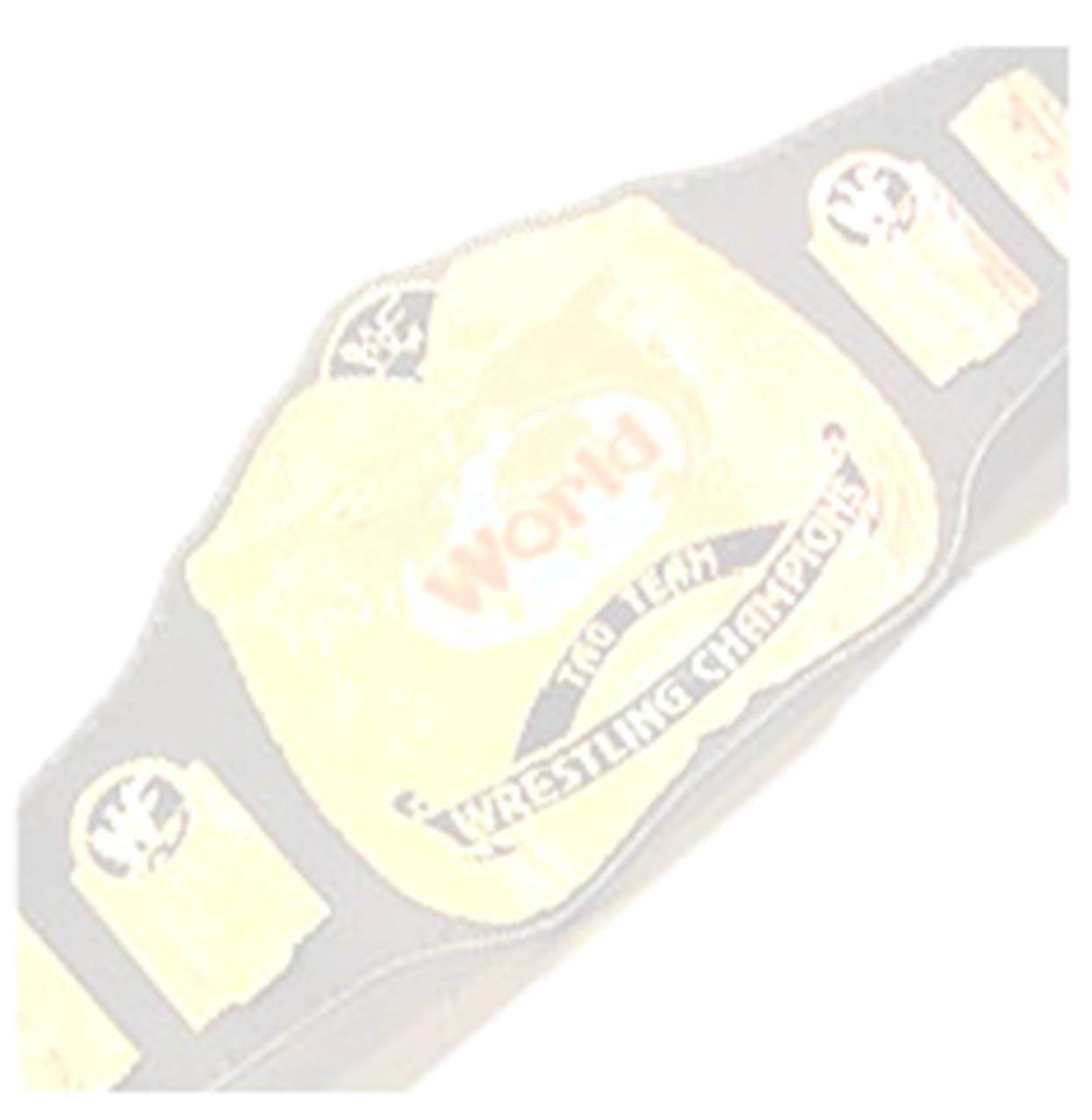 <![endif]>

<![if !mso]>

<![endif]><![if !mso & !vml]> <![endif]><![if !vml]>

<![endif]>

Up to 4 Tag teams compete in the arena to deliver the Final Smack Down Blow to opposing teams.

The games starts with one member of each tag team in the arena. The remaining tag team member(s) wait in the reception area.

At any time during the game the arena member can swap places with a tag team member who is waiting in the reception area.

Lives

All players start the game with limited number of lives.

Additional lives can be gained by destroying targets and Smacking or Body Slamming opponent players

No player is allowed to attack an opponent within the star gate, armoury or reception areas.

Lives are lost each time a player is Smacked (1 life), Body Slammed (2 lives) or Team Slammed

(3 lives each)

Team Slamming will take lives from all opponent players in the arena and reception area

A tag team is eliminated once a single member of the team has lost all their lives.
Level

Initial Lives

Additional Lives available

Allocated

Destroying Targets

Body Slam (Missile) Opponents

Smack (Zap) Opponents

1 to 3

20

2

1

0.25

4 to 6

18

2

1

0.25

7 to 9

16

2

1

0.25

<![if !supportMisalignedColumns]>
<![endif]>
Scoring:
| | | | |
| --- | --- | --- | --- |
| Target | Body Slam | Team Slamming | Smack |
| 651 | 500 | 500 | 100 |
Availability of Body Slams (missile) and Team Slams (nuke) are dependant on a players performance.
Timing
The contest will last 15 minutes or less if a team successfully eliminates all other tag teams.
Team changeovers must be completed within 20 seconds of a member passing through the stargate, otherwise a life will be lost from the returning member.
Players must unclip and clip their guns onto their battle suits as they pass through the armoury.
Warbot, Guardian, Navigator and Beacons are inactive.