Two teams battle it out in a good versus evil adventure.
The good guys (Frodo and his team) are on a mission to destroy the One Ring whereas the bad guys (Saruman and co.) are on a mission to obtain the ring for their master who will use the ring can rule Middle Earth with a reign of darkness.
A player can become any one of 4 characters on either of the two teams.
Each character has their own strengths and weaknesses which are evenly matched to an opponent on the opposite team.
Each player starts the Mission with a certain amount of Hit Points and Toughness.
Each time a player is zapped they lose a single point of toughness.
If their toughness is reduced to zero, the player has been defeated, they will be deactivated and loose one Hit Point.
Should their Hit Points ever reach zero, the player is eliminated.
As the mission progresses the players gain experience points and advance their skill level for that class, becoming stronger and gaining extra powers as they advance.
As the player goes up in skill levels, their hit points, toughness and shot speed increase.
Each target can only be destroyed once with a single shot. When a target is destroyed it gives the player a random effect e.g. a Bless curse, a Curse, Gain or lose experience points, increased or decrease skill level, or even nothing.
The Warbot/Navigator will reactivate periodically during the game and will give random effects to the first player it sees. Once it has done this it will go to sleep for a while.
If a player receives more than one random effect in a short space of time, the random effects have a greater chance of being bad!!
Mission Length: 15 minutes
<![if !vml]>
<![endif]><![if !mso]>

<![endif]>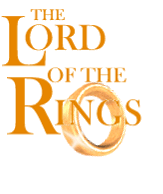 <![if !mso]>

<![endif]><![if !mso & !vml]> <![endif]><![if !vml]>

<![endif]>Players skill levels affect players initial hit points and deactivation times

The Characters

The Good Guys

Aragorn is a Warrior and this is the simplest character to play. He is tough and becomes stronger in a stand up fight faster than any other characters.

The warrior special ability is the Cure Light Wound potion, which he gets as he advance in Skill level. Unused potions accumulate as they advance.

To use the Cure Light Wound potion the player must press the feature button for 2 seconds and the Warrior Hit Points will be fully restored.

This character is equivalent to an Orc.
Aragorn

Skill Level

Score / Experience points

Hit Points

Toughness

New Potions

1

0

18

2

1

2

1000

20

2

0

3

2000

22

3

1

4

3000

23

3

0

5

4000

24

4

1

6

5000

26

4

0

7

6000

27

5

1

8

7000

28

5

0

9

8000

29

5

1

10

9000

30

6

0
Toughness is restored every 6 seconds whilst idle